We are starting on Green week of the timetable, details below
Teachers will upload tasks/lessons for the day by 9:30am. Students need to check the classes that they would normally have for the day.
Teachers will be providing good learning opportunities, engaging activities and work of value, so please try to complete all learning activities provided.
Follow the sequence of your regular timetable. Subject teachers will be available for 30 minutes on Zoom for support as necessary. P1=10am, P2=11am, P3=12pm
Whanau meetings: Will occur between 1pm-2pm on Monday and Friday. Please check in with your whanau at these times as this will be an opportunity for further support.
The government has also created a televised opportunity for students to learn from home. You can find more information about this free-to-air educational programme here: https://www.education.govt.nz/news/tv-education-channels-launching-on-april-15/
Sample timetable
If you have questions or queries, you will need to logon to Zoom on your device at these scheduled times each week. During these times, your teacher will be available. The Zoom Meeting link will be on your Google Classroom feed at the start of the allotted time for you to join if you wish.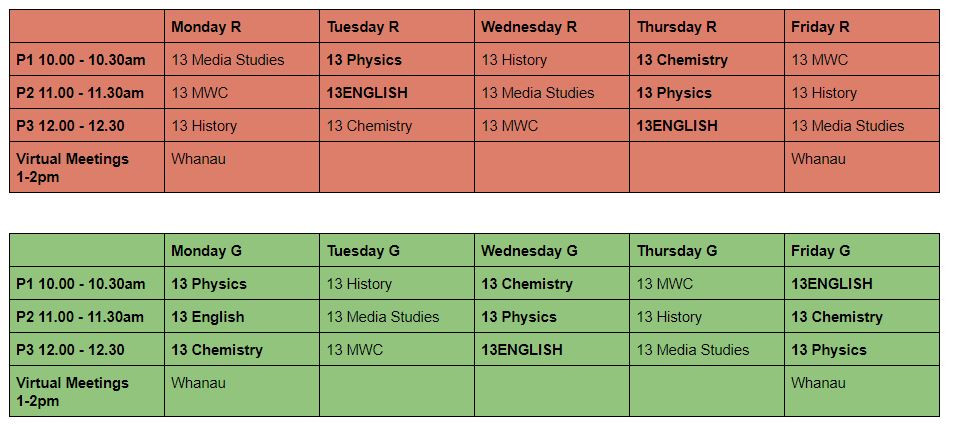 Share this article: