Uniform
You can purchase uniform items on our online shop.
Uniform Policy
The Board of Trustees has decided that we are a uniformed school. Students are expected to be in full school uniform travelling to and from school.
There is no specific summer or winter uniform. Any combination of regulation uniform may be worn at any time of the year apart from a Winter Jacket (See note Winter Jacket below). Each item is expected to be in neat and tidy condition. All clothing must be carefully and durably marked with the owner's name. Non uniform items will be confiscated and returned to the student at the end of the day.
Uniform can be purchased from the college website - School shop tab left of screen.
GIRLS
Green college tartan skirt (required length of skirt: just above the knee) or charcoal college trousers or shorts

White college polo shirt

Green college polar fleece or green V neck college wool jersey

Plain white socks, black or plain tights worn with tartan skirt
BOYS
Charcoal college shorts or charcoal college tailored trousers
White college polo shirt

Green college polar fleece or green V neck college wool jersey

Long charcoal college socks worn with shoes
WINTER JACKET
During Terms 2 and 3 only, a plain black weather proof, puffer or rain jacket is permissible. It should not have stripes, markings, emblems or logos. The jacket cannot be worn in class.
SKIRTS
Skirts are to be worn on the waist, the top of the skirt is not to be rolled. The hem of the skirt is to be no more than 10cm off the ground when the student is kneeling.
HATS and SCARVES
Only the official college beanie, cap and school scarf may be worn to or from the college.
PHYSICAL EDUCATION UNIFORM
Years 9 and 10 must wear school regulation PE uniform
(TNT PE top and own black shorts) and non-marking sports shoes.
Years 11 – 13 may wear suitable sports clothing.
No part of the school uniform is to be worn for practical activities
UNIFORM FOOTWEAR
Black leather lace up 'school-style' shoes, worn with school socks/pantyhose.
Boys are allowed slip-on business style shoes.
Sole height is not to exceed 2.5cm; heel height is not to exceed

2.5cm above the sole height.

No coloured sections, trim or laces.
Black leather roman sandals (without socks/pantyhose) with a heel strap in place.
Black "Rugged Shark" or "Lynx" sandals with a heel strap in place.
No jandals or slippers.
shoes not permitted are: sneaker/skater/sports/ canvas/ leisure/casual styled shoes/jandals/slippers.
These leather shoes are permitted at school: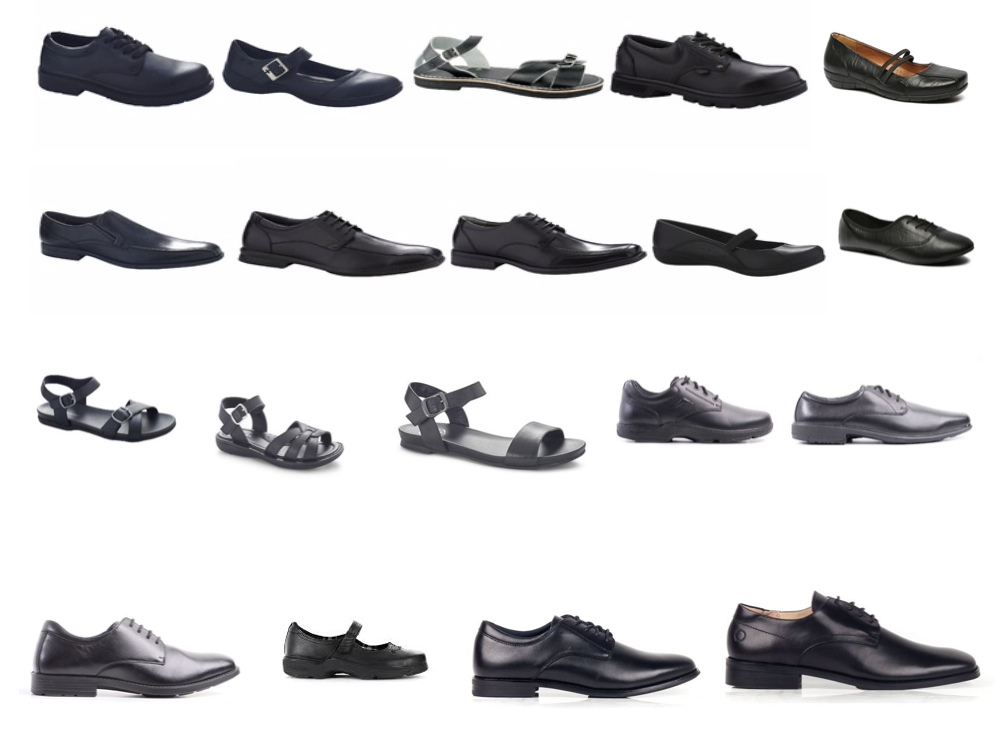 These shoes are NOT permitted at school – No CANVAS or SUEDE shoes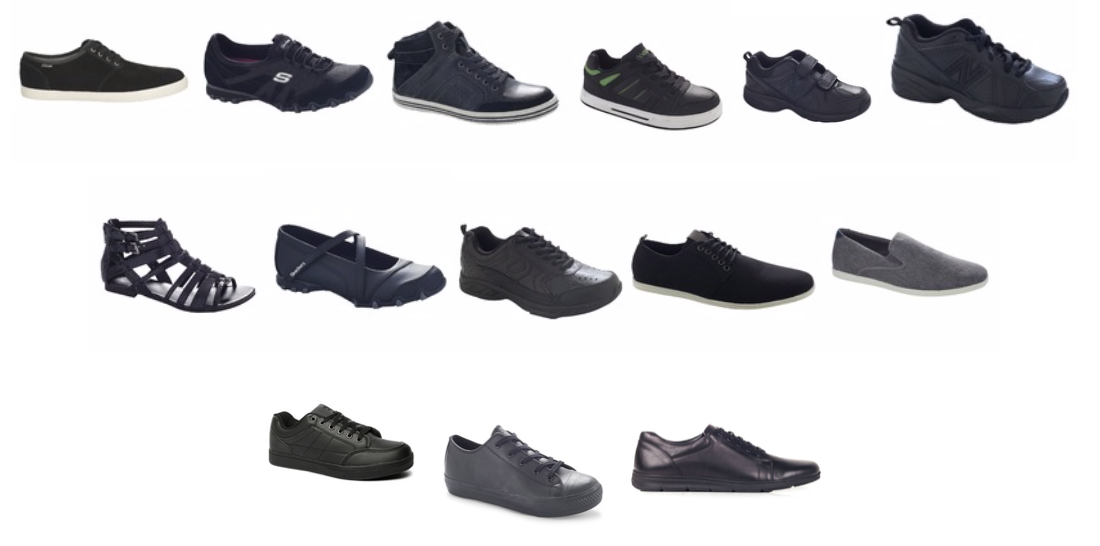 If you are unsure please contact the school office for clarification
JEWELLERY
A watch, ear studs and one other piece of jewellery may be worn. Facial piercings are not allowed.
HAIR/GROOMING
Students are expected to be well groomed and clean shaven. Extremes of fashion are not acceptable. Hair must be of an acceptable colour to the Principal. Hair ties must be plain black, white, brown, red or green. Makeup and nail polish is not allowed.
The school will take action when grooming and dress are unsatisfactory.