Girls with Hi-Vis This month through our Gateway programme we were invited to take a group of students along to Contact Energy's Wairakei Power Station to participate in 'Girls with Hi-Vis'.
Girls with Hi-Vis® is an annual event organised through Connexis which allows young women to get a hands-on experience of the Infrastructure industry. Students are encouraged to check out how the Civil, Energy, Telco and Water industries work and be inspired to join the industry!
The students had the opportunity to tour the plant, take part in practical activities and more importantly get to talk directly to those involved in the differing job roles. It was a great chance to see the many diverse roles available in a large company of this nature, what attributes are looked for and the future pathways available. Amazing Gateway opportunities here!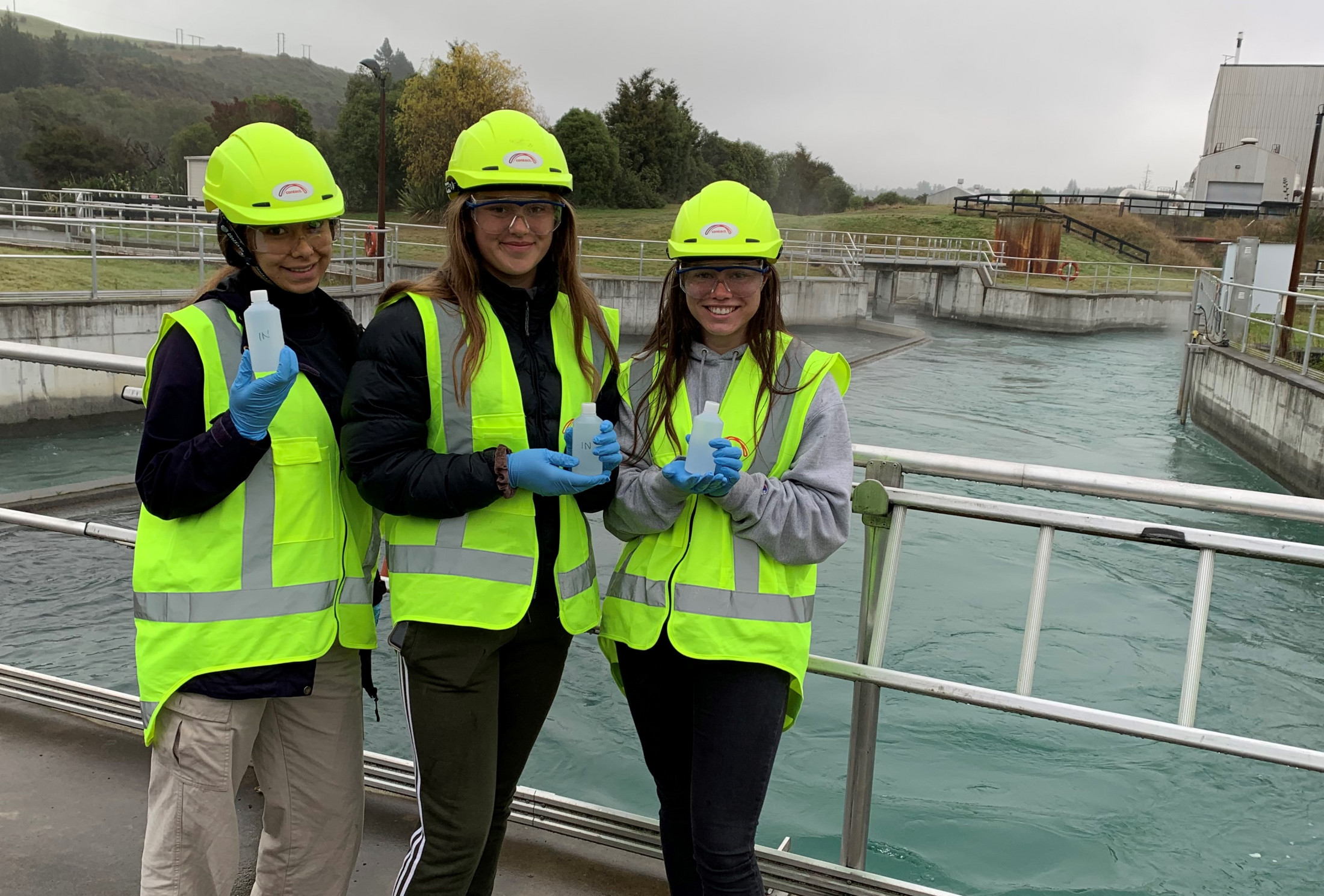 Health Presentations Rotorua Hospital
We are fortunate to be taking part again in the Health presentations provided by Rotorua hospital. These days are incredibly useful to any student interested in pursuing a medical pathway. Each presentation provides students the chance to ask questions to staff both trained and in training in an informal setting.
Gateway opportunities
We have many opportunities available for year 11-13 students to try out possible career paths, gain valuable employability skills and relationships with local businesses. We encourage you to make the most of this programme and if this is something you would be interested in finding out more about, please see Mrs Grant or Rachel at the Gateway office.
A sincere thank you to all our Gateway employers who consistently provide fantastic on the job learning and support to our students:
· Hayter Precision Metalworks

· Number One Shoes

· The Pet Shop Taupo

· Vetora

· CJ Fisher Ltd

· Skin Sanctuary Day Spa

· PGG Wrightson Realty

· Four Seasons Kindergarten

· My Treehut Early Learning Centre

· Haimes Building

· KDS Kitchens

· Oakleaf Café

· Mainland Engineering & Services

· Landcorp

· Sharrp Kitchens Ltd

· Taupo Vet Centre

· Mathai Dental

· Lakefun Taupo

· Taupo Primary School

· Taupo Automotive Repairs and Servicing

· Huka Jet

· Laser Electrical

· TransDiesel Taupo

· Wairakei Resort

· Taupo Childrens Corner

· Tech Central

· Mancraft Barbers

· Legend

· AB Equipment Taupo

· Huka Honda

· Rotor & Wing

· Love Otumuheke Café

· GigiBelle Boutique

· Taupo Harbour Master

· JayJays

· Lakeland Plumbing

· PermaPine