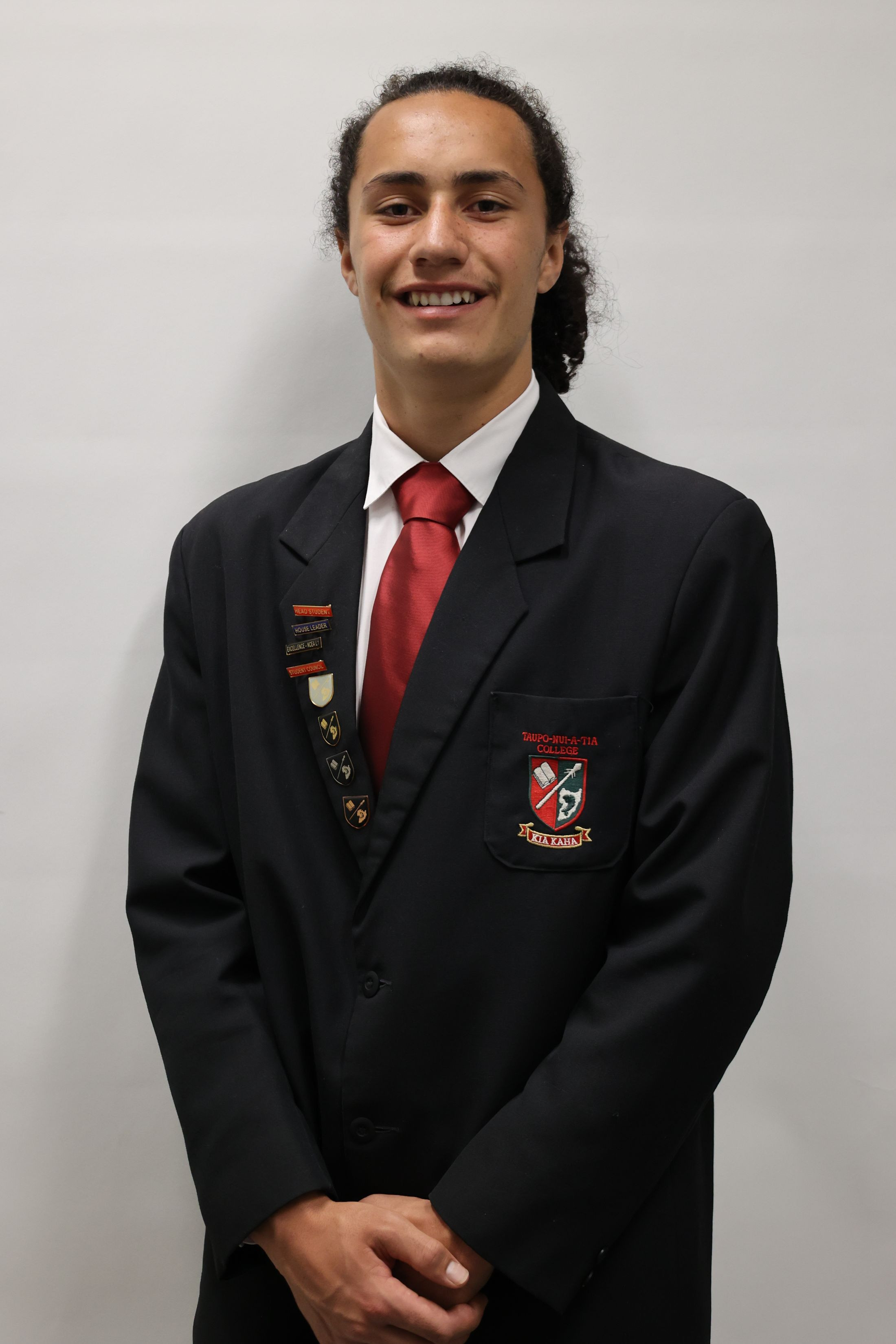 Renata Ngata
Head Boy
Kia Ora, My name is Renata Ngata and I am extremely honoured and privileged enough to be named as Head Boy of Taupo-nui-a-Tia College for 2022. I hope everyone had a great holiday and is as excited as I am to get stuck into this year.
This year I am taking Māori, French, Maths, Chemistry and P.E with the goal of gaining an excellence endorsement and attending university next year. I am very passionate about sports and love playing rugby and basketball.
I cannot wait to work with all the other staff and fellow students and build a stronger culture here at nui and increase the connections, positive interactions and whanautanga. Whāia te iti kahurangi ki te tuohu koe me he maunga teitei.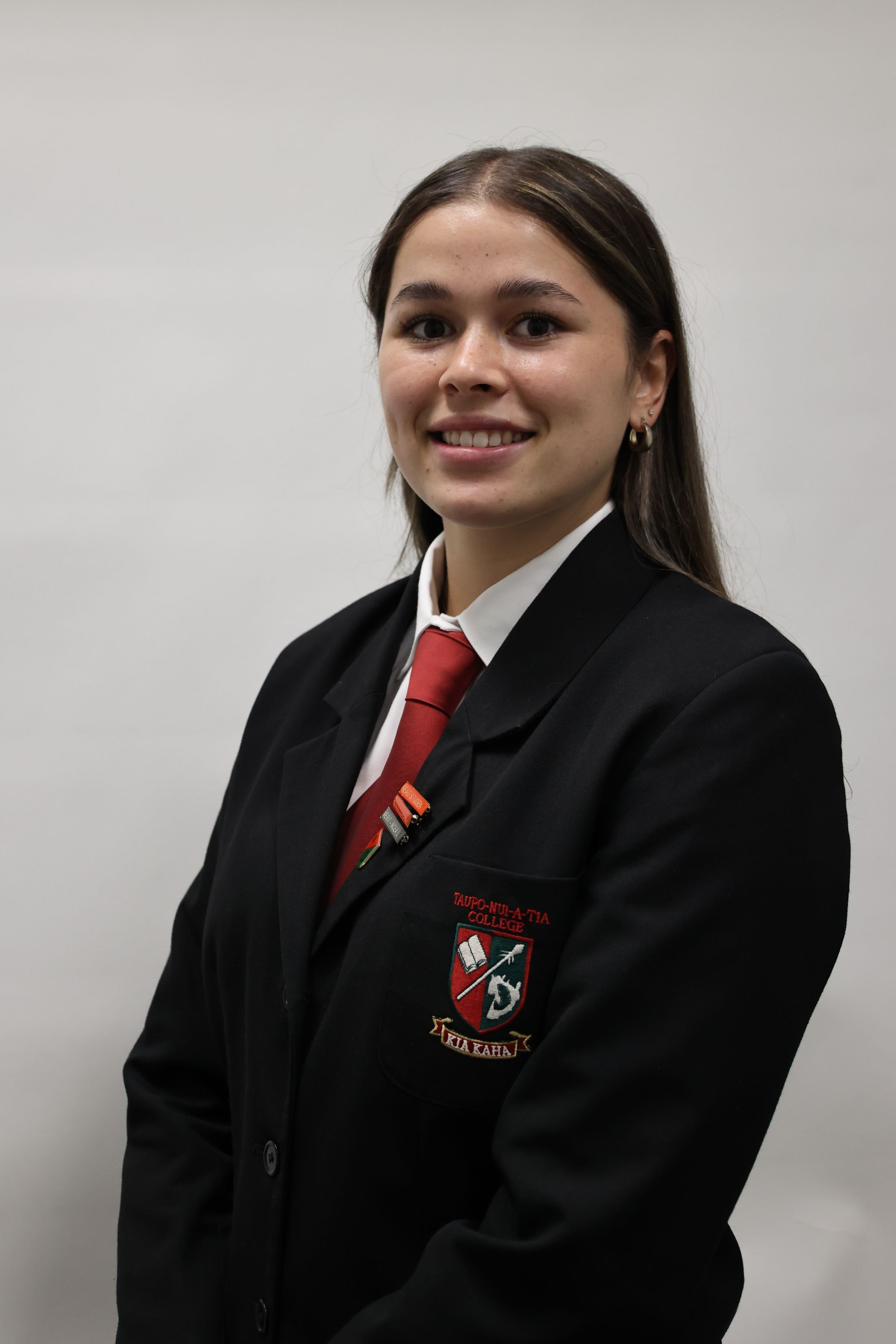 Angelina Paenga
Head Girl
Kia Ora, Hi everyone, my name is Angelina Paenga and I am honored to have the role of head girl at Taupo nui-a-tia college.
This year I am aiming to achieve a merit endorsement overall and a excellence endorsement in P.E and Drama. Other than school I love playing volleyball and have made reps and national teams throughout the past couple of years, it has been my passion since year 9.
I'm really looking forward to being a part of every great thing that is going to happen this year, and I can't wait to team up with the other leaders and staff members at our school to make this year the best ever!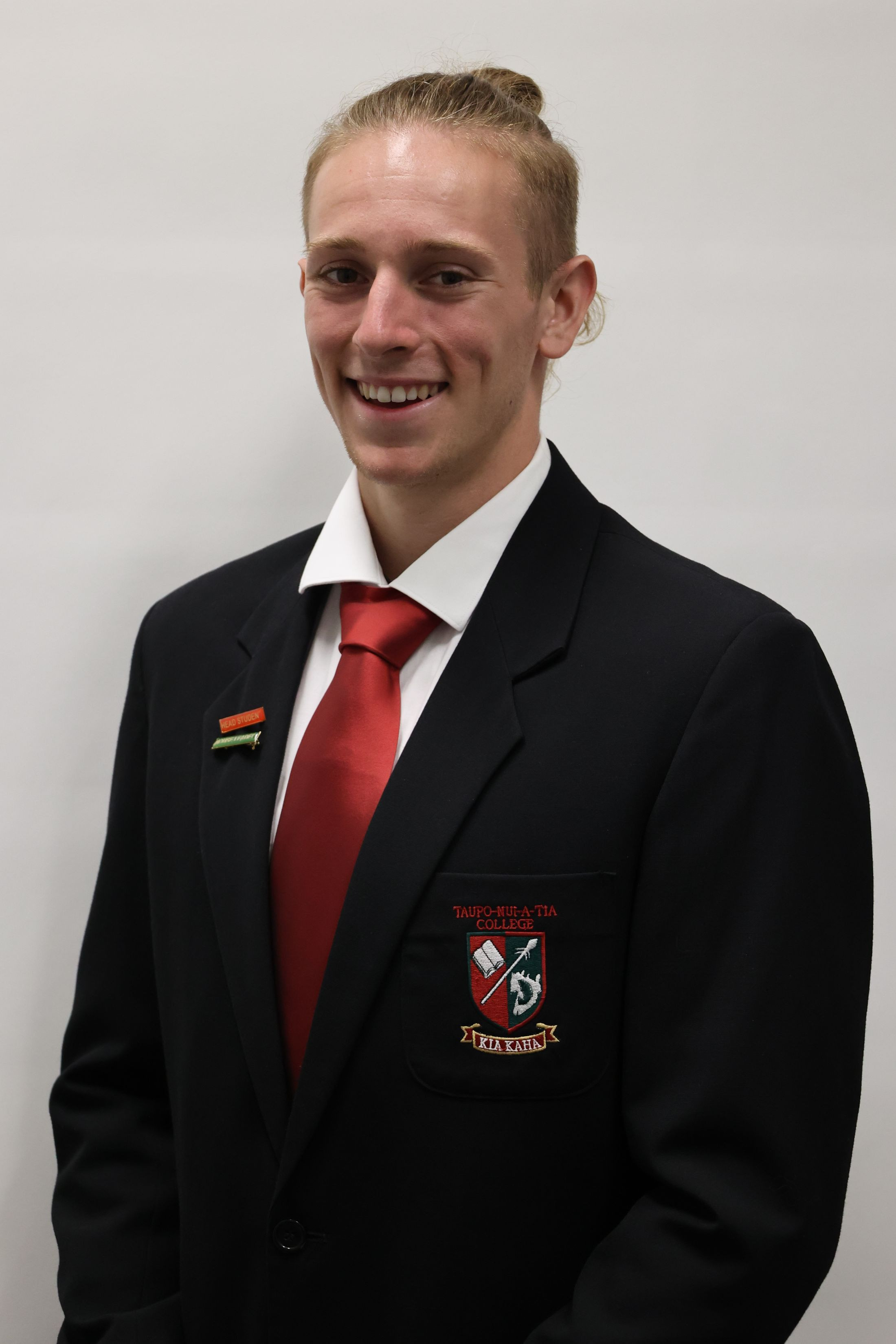 Xavier Skelton
Deputy Head Boy
Hello everybody, my name is Xavier Skelton and I am extremely honored to have been chosen and named the 2022 deputy head boy at Taupo Nui-A-Tia College. I hope we all have the most amazing year going forward and that we all make the most of our time here.
This year I am taking Physical Education, Enterprise Studies, Food & Nutrition, Engineering and English. My goal this year is to make the most of my last year at Taupo Nui-A-Tia College. I am extremely passionate about health and fitness as well as entrepreneurship which I am currently working on as a career.
I am so excited to work with both staff and students this year and to focus on bringing Nui together as a family. See you all around.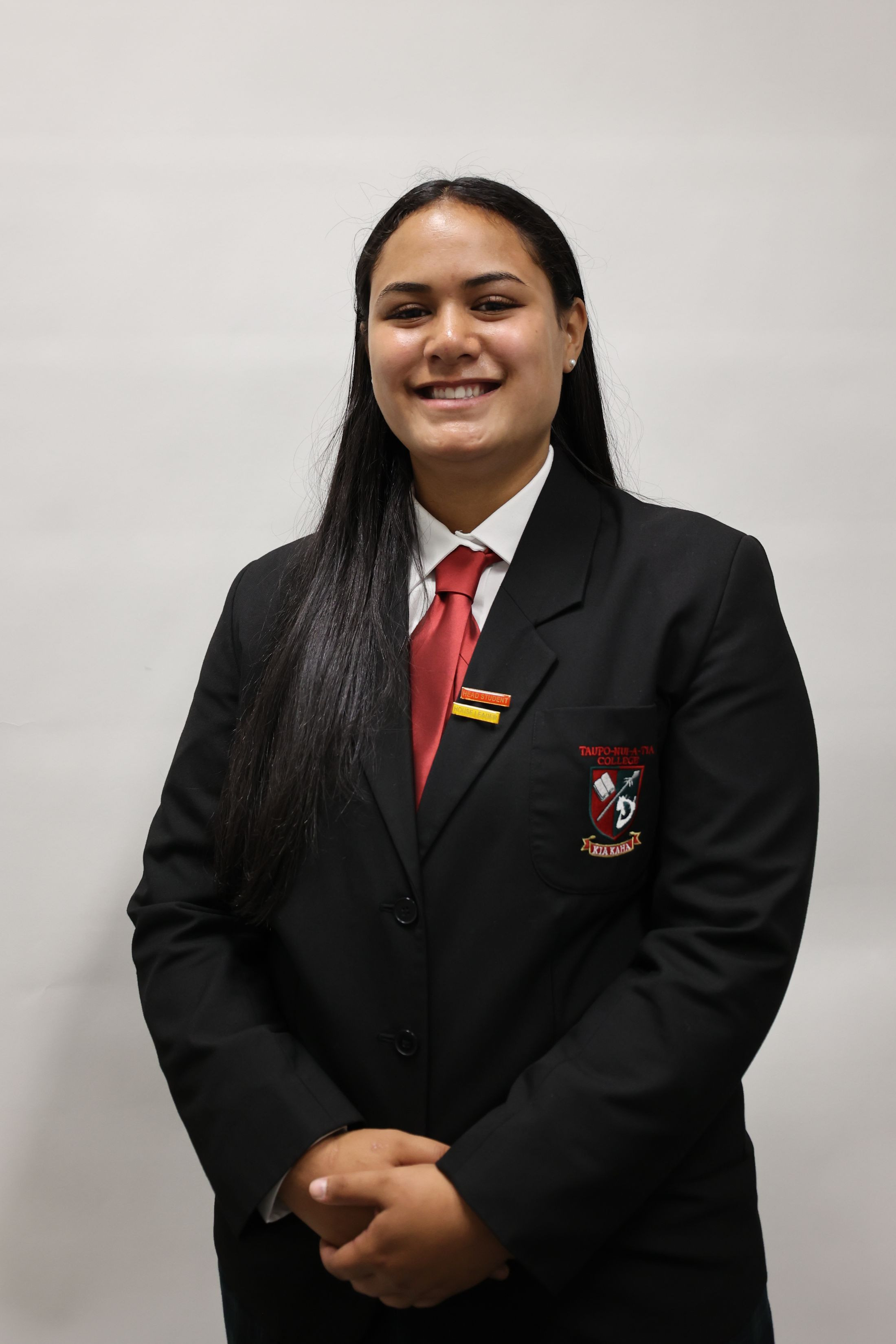 Uleah Foua
Deputy Head Girl
Talofa Lava! Hi, my name is Uleah Foua and I am incredibly honoured to have the opportunity to be selected as one of the head students this year. I am certain our year will be full of excitement and success and I hope everyone makes the most out of the opportunities our school has to offer!
I enjoy my sports and any subjects that have to do with movement such as Sport & Recreation and P.E. Looking into the future I'm hoping to fulfill a career in women's rugby or rugby-league as these are my truest passions at the moment.
I am super keen to be working with my fellow Head Students as well as the staff here at Nui and I look forward to seeing all of your beautiful faces around our school and in the community!