BYOD and E-Learning at Taupo-nui-a-Tia College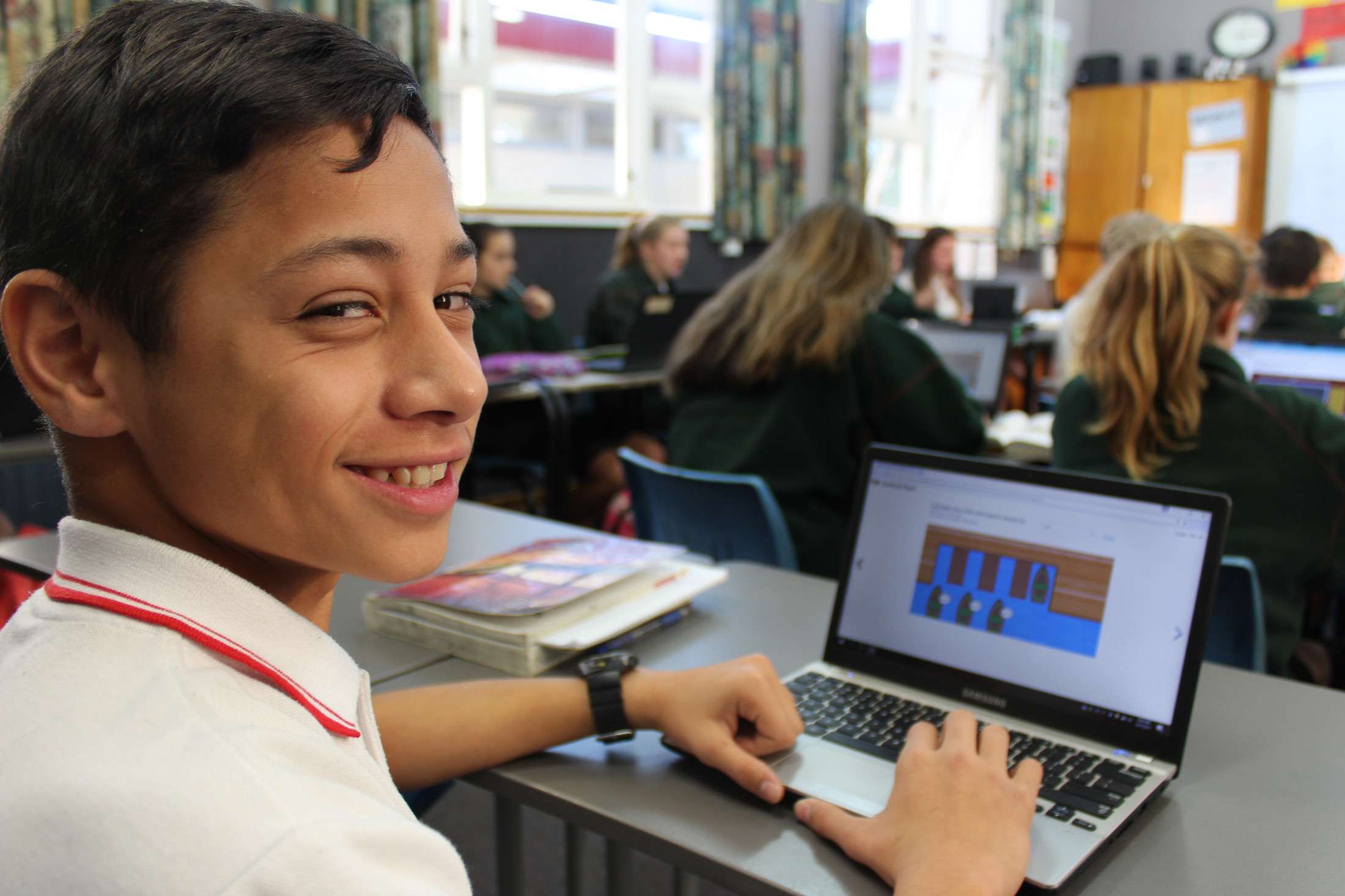 Students at Taupo-nui-a Tia College have always been encouraged to extend their learning beyond the classroom.
We have been a Bring your own device (BYOD) school since 2015. Our school wishes to continue to provide a world class future focused curriculum which equips students for the rapidly changing world and workforce which awaits them. BYOD is an important aspect of encouraging our students to participate in a future focused curriculum.
Over the past couple of years the Ministry of Education has provided schools with some devices to help with situations where students were learning from home during the Covid-19 period. Some students have started to rely on the devices which have been provided by the school and have stopped bringing their own devices from home. This situation has placed pressure on the devices we have at school, and many of these devices have been damaged to the point where they are no longer fit for purpose.
From 2023 onwards we will be reinvigorating our BYOD philosophy by encouraging those who already have their own device, or have the means to purchase a device, to bring it to school each day with them. The devices the school owns, which are still fit for purpose will be loaned and distributed to those students who need them the most.
We believe that reinvigorating our BYOD philosophy, as well as loaning and distributing school-based devices to those who need them the most, is a much more equitable and sustainable system.
Students do not need the most expensive devices in order to participate in the lessons where digital technology will be used. Most laptops with a keyboard and screen will be sufficient. Some options where laptops are sold are listed below.
Purchasing BYOD Devices
Noel Leeming Taupō
https://www.noelleeming.co.nz/c/computers-office-tech/computers/laptops?sr=laptop
Tech Central Taupō
http://www.tctaupo.co.nz/computers/
The Warehouse Taupō
https://www.thewarehouse.co.nz/c/electronics-gaming/computers-tablets/laptops?sr=laptop
PC Media
https://www.pcmedia.co.nz/collections/all
From 2023 Taupo-nui-a-Tia College will have some laptop devices to loan to students who are unable to purchase a device themselves. Whānau teachers will be in contact in early 2023 to establish where the needs are.
A bit more history about our blending learning approach
In 2015, Taupo-nui-a-Tia College became a Google Apps For Education (GAFE) school - a student learning platform that enables teachers and students to collaborate and integrate learning.
We encourage all our learners in every year level to bring their own laptop device to school every day.
Our Blended Learning approach couples quality teaching with digital technologies in the classroom to open up new and different ways of learning.
Having one to one student access to devices (Bring Your Own Device - BYOD) means that learning is:
► Dynamic
► Authentic
► Collaborative
► Individualised
► Personalised
► Future focussed
► Within global learning communities
► Encouraging higher-order thinking by students
► Allowing for problem-solving and the understanding of local, national and global issues

Teachers have been involved in a wide range of professional learning over recent years assisting in their personal development or empowering them to become facilitators of learning inside and beyond the classroom.

The commitment to blended learning has seen the school take a careful and well informed approach to this new style of learning and teaching.

With our commitment to e-learning, teachers are engaging and evaluating their practices with learning opportunities tailored to students' interests and individual needs as well as improving their engagement and achievement.